Dried Fruits on the Go: Healthy Snacking for Busy Lifestyles
In today's fast-paced world, our schedules are busier than ever. With work, school, family, and all the daily tasks, finding time to eat healthy can be a real challenge. But fear not, because there's a delicious and nutritious solution that perfectly fits our on-the-go lives: dried fruits!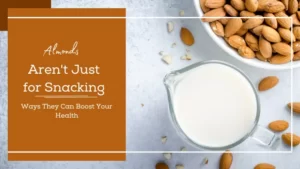 The Busy Life Challenge
We've all been there – rushing from one place to another, with no time to sit down for a proper meal. It's tempting to grab a bag of chips or a candy bar from the vending machine when hunger strikes. But these snacks can leave us feeling sluggish and unsatisfied, not to mention the guilt that often follows.
The Dried Fruit Solution
Enter dried fruits – nature's fast food! Dried fruits are real fruits that have had their water content removed. This makes them smaller, lighter, and perfect for carrying in your bag or pocket. They are like little nutrition-packed powerhouses that can keep you going throughout the day.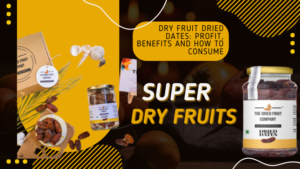 Why Dried Fruits Are a Super Snack
Nutrient-Rich: Dried fruits retain most of the vitamins, minerals, and fiber of fresh fruits. They are a great source of energy, and they provide essential nutrients that your body needs.
Quick Energy: Need a pick-me-up during that mid-afternoon slump? Dried fruits, with their natural sugars, can give you a quick energy boost without the crash later.
Fiber-Filled: Fiber is your friend when it comes to feeling full and satisfied. Dried fruits are high in dietary fiber, which helps keep your digestive system happy.
No Preservatives: If you choose good quality dried fruits, they won't have any added sugars or preservatives. You're getting pure fruit goodness.
Convenience: They're so easy to carry around. Just pop a small bag of dried fruits in your bag or keep some in your desk drawer. When hunger calls, you're ready.
Healthy Snacking Tips
Now that you know the benefits of dried fruits, here are some tips to make the most of your healthy snacking:
Variety is Key: Dried fruits come in a wide range of options – from apricots to raisins, figs to dates. Mix it up to keep your taste buds excited.
Portion Control: Dried fruits are calorie-dense, so it's important to enjoy them in moderation. A small handful is usually a perfect snack size.
Pair with Protein: For an even more satisfying snack, pair dried fruits with a small handful of nuts. This combo offers a balance of carbohydrates, protein, and healthy fats.
Stay Hydrated: Dried fruits may be dried, but they still contain some natural sugars. Be sure to drink plenty of water to stay hydrated.
Read Labels: When buying dried fruits, check the labels. Avoid those with added sugars or artificial ingredients.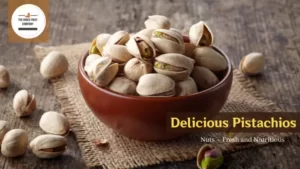 In Conclusion
In the hustle and bustle of our daily lives, it's easy to reach for unhealthy snacks. But with a little planning and the right choices, you can keep your energy levels up and your body nourished. Dried fruits are a fantastic, convenient, and healthy option for busy folks like us.
So, the next time you're running from one appointment to the next, don't forget to pack a little bag of dried fruits. Your body will thank you for the nutritious boost, and you'll be well-equipped to tackle whatever the day throws your way. Happy snacking!