Boosting Your Immunity Naturally: Dried Fruits and Wellness
In today's world, staying healthy and maintaining a robust immune system is more important than ever. While there's no magic pill to guarantee immunity, there are natural ways to support your body's defenses. One of these ways is by incorporating dried fruits into your daily diet.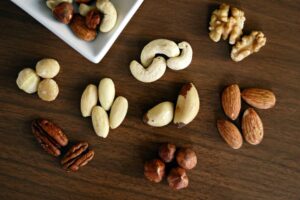 The Immunity Connection
Before we delve into how dried fruits can boost your immunity, let's understand why a strong immune system matters. Your immune system is your body's defense mechanism against harmful pathogens like bacteria, viruses, and even chronic diseases. A healthy immune system is better equipped to fend off these invaders, keeping you well.
The Power of Dried Fruits
Dried fruits, like raisins, apricots, figs, and dates, are packed with vitamins, minerals, and antioxidants that can contribute to overall wellness and support your immune system:
Vitamin C: Many dried fruits, such as apricots and raisins, are excellent sources of vitamin C. This vitamin is known for its immune-boosting properties and its ability to help your body produce white blood cells, which are essential for fighting infections.
Antioxidants: Dried fruits are rich in antioxidants, which help combat free radicals in your body. Free radicals can damage cells and weaken your immune system, so antioxidants play a crucial role in maintaining your overall health.
Fiber: Dried fruits are a great source of dietary fiber, which is essential for a healthy gut. A significant portion of your immune system resides in your gut, so a well-functioning digestive system is key to good immunity.
Minerals: Dried fruits contain essential minerals like iron, zinc, and potassium. These minerals play various roles in supporting your immune system, from producing red blood cells to aiding in cell function.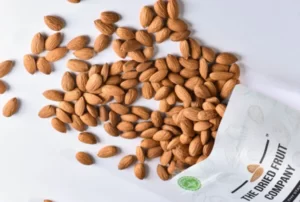 Incorporating Dried Fruits into Your Diet
Now that you know why dried fruits are beneficial, here are some practical ways to include them in your daily routine:
Snacking: Replace sugary snacks with a handful of dried fruits. They provide natural sweetness without added sugars.
Smoothies: Blend dried fruits into your morning smoothie for a delicious and nutritious boost.
Oatmeal: Sprinkle chopped dried fruits on your morning oatmeal or cereal for extra flavor and nutrients.
Trail Mix: Create your own trail mix by combining dried fruits with nuts and seeds for a satisfying, immune-boosting snack.
Baking: Add chopped dried fruits to your homemade baked goods like muffins, cookies, or energy bars.
Salads: Toss dried fruits into your salads for a sweet and savory twist.
Yogurt: Mix dried fruits into your yogurt for added texture and flavor.
A Word of Caution
While dried fruits offer numerous health benefits, it's essential to consume them in moderation. They are calorie-dense, so portion control is key, especially if you're watching your calorie intake.
Conclusion
Incorporating dried fruits into your diet can be a tasty and effective way to support your immune system naturally. Their rich array of vitamins, antioxidants, and minerals can contribute to your overall well-being and help your body stay resilient against illnesses.
Remember, a healthy diet, regular exercise, and good sleep are all vital components of a strong immune system. By making dried fruits a part of your balanced diet, you're taking a step toward maintaining your health and vitality. So, grab a handful of dried fruits and savor the goodness that supports your well-being from the inside out.