Health Benefits of Cashew Nuts You Didn't Know About
Cashew nuts are a tasty and versatile snack that are packed with nutrients. But did you know that they also offer some incredible health benefits? From providing essential vitamins and minerals to helping with weight management, the potential health benefits of cashew nuts are impressive. In this blog post, we'll take a look at 3 health benefits of cashew nuts you may not have known about.
1) They improve heart health
Cashew nuts are an excellent source of heart-healthy nutrients. Studies show that consuming a handful of cashews on a regular basis can reduce the risk of coronary heart disease. They are rich in magnesium, potassium, iron and zinc, all of which are essential for maintaining healthy arteries and keeping cholesterol levels in check. Additionally, cashews are also a great source of monounsaturated fats, which help to reduce bad cholesterol levels and improve heart health.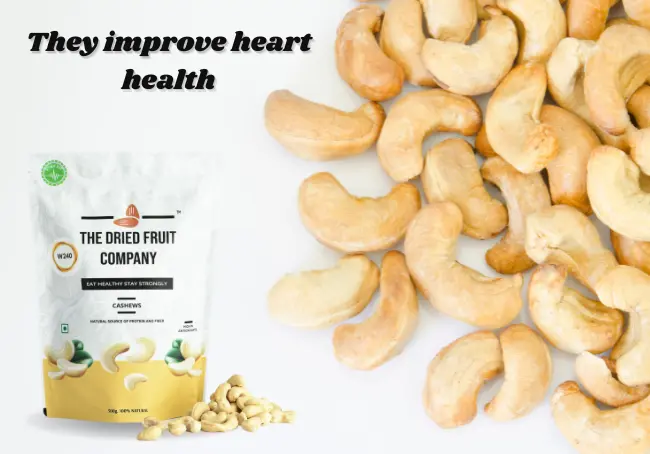 Research has also suggested that consuming cashews can help to lower blood pressure and reduce the risk of developing hypertension. The high levels of antioxidants present in cashew nuts can also help to protect against free radical damage and reduce inflammation, both of which are major risk factors for heart disease.
2. They help in weight loss
Cashew nuts are a great snack for those looking to lose weight. Not only are they low in calories, they are also loaded with healthy fats and protein. Eating a handful of cashews (about 28g) will provide you with around 157 calories and 5.2g of protein. The combination of these two macronutrients helps to keep you full for longer and can reduce cravings.
Studies have shown that those who ate a portion of cashew nuts every day, alongside their regular diet, had significantly lower body weights than those who did not. This is likely due to the increased satiety the nuts provided.
Additionally, cashew nuts are packed with dietary fiber. Fiber is an important part of a healthy diet and has been linked to weight loss in many studies. It helps slow down digestion, which increases satiety and reduces hunger pangs.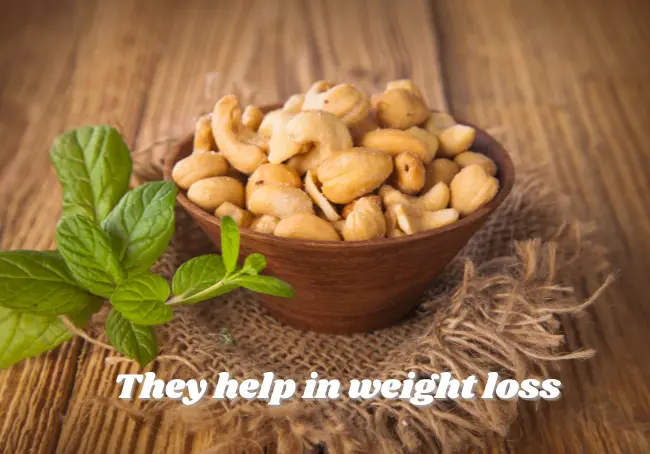 Cashew nuts are also very low in carbohydrates, making them an ideal snack for those following a low-carb diet.
Overall, cashew nuts can be a great way to help with weight loss due to their low calorie and high fiber content. They are also incredibly versatile and can be added to salads, smoothies, or used as a topping for yogurt or oatmeal.
3. They boost brain function
Cashew nuts are an excellent brain food. They are packed with essential vitamins and minerals such as magnesium, zinc, copper, phosphorus, manganese, and vitamin E that help improve brain function. The omega-3 fatty acids in cashews help protect your brain from damage and support cognitive function. Additionally, the protein in cashews helps to fuel your brain and keep it healthy. Studies have found that consuming cashew nuts can help improve memory, concentration, and focus. For these reasons, cashew nuts are a great snack to have during periods of intense studying or work. Additionally, they make a great snack to keep you energized throughout the day.