The Various Health Benefits of Eating Raisins
Raisins are one of the healthiest snacks around. Not only are they delicious, but they are also full of vitamins, minerals, and other essential nutrients. From providing natural energy boosts to aiding in digestion, raisins(kismis) can be an excellent addition to your daily diet. In this blog post, we'll explore the various health benefits of eating raisins and how you can incorporate them into your routine.
When it comes to digestive health, raisins can provide a variety of benefits. Not only are they a great source of dietary fiber, but they also contain a number of essential nutrients and minerals that can help keep your digestion running smoothly. Kismis are also a good source of magnesium, which helps relax the muscles in your digestive tract and promote regularity. Studies have even shown that magnesium can help reduce bloating and abdominal discomfort.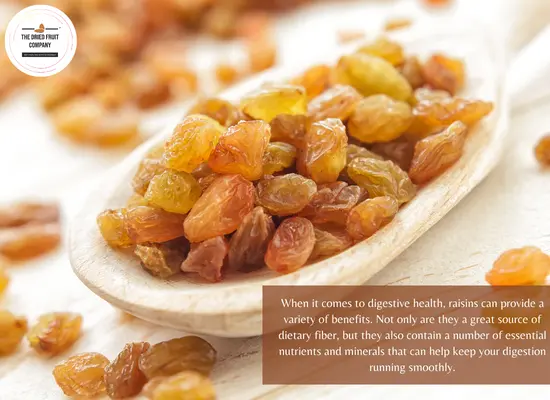 Raisins are a great way to get your daily dose of essential vitamins and minerals. These tiny, dried fruits are packed with numerous health benefits that can improve your overall well-being. When it comes to heart health in particular,  kismis provide powerful nutrients and antioxidants that can help keep your cardiovascular system healthy and strong. Raisins also contain several antioxidants that help protect your body from oxidative damage caused by free radicals.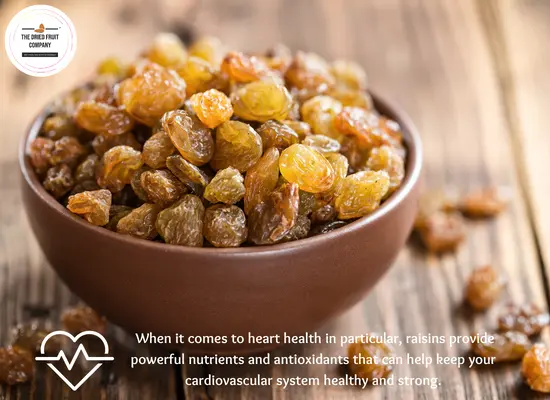 Raisins are a nutritious and delicious snack that can provide a variety of health benefits. One such benefit is their positive effect on bone health. They are packed with essential minerals, including phosphorus, magnesium, potassium, and calcium, all of which are essential for healthy bones. It contains vitamin K, which helps regulate the balance of calcium in the body. Vitamin K is essential for bone health, as it helps transport calcium from the bloodstream into the bones where it can be used to form new bone tissue.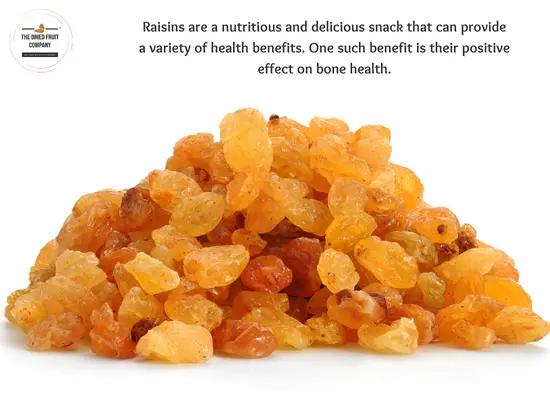 In short, consuming raisins on a regular basis can help keep bones strong and healthy. They make a great snack, and they're easy to add to meals or snacks. Try adding them to oatmeal, salads, yogurt, or trail mix for an extra boost of minerals and nutrients.
Benefits of Eating Raisins