If you've ever been curious about how dried fruit is made, you're in luck! In this blog post, we'll be uncovering the secrets of dried fruit production, from the different types of drying methods to the health benefits of eating dried fruit. We'll be taking a deep dive into the process of drying fruit, discussing how different fruits are dried, and exploring why dried fruit has become a popular snack and ingredient for many recipes. So, let's get started and learn more about the secrets of dried fruit!
Harvesting fruit for drying is a vital step in the process, and plays an important role in determining the quality of the dried product. Fruits used for drying should be harvested at their peak ripeness, when they have the highest sugar content and flavor. If harvested too early or late, the final product will not have the desired sweetness and flavor. To ensure the best flavor, pick your fruit on a dry day, if possible, as wet fruit will take longer to dry.
Fruit should be carefully hand-picked to avoid bruising. Bruised fruits will take much longer to dry, and the final product will be of lower quality. After harvesting, the fruit should be cleaned, sorted and trimmed before it is ready to be dried.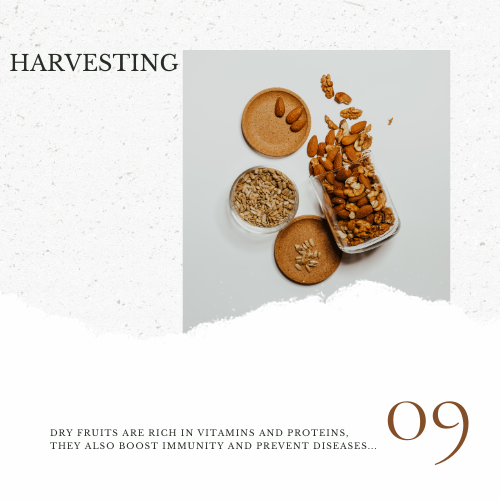 When it comes to the production of dried fruit, sorting and cleaning is an important steps. The goal of this step is to ensure that only the best quality fruit will be used for drying. Any fruit that does not meet the standards set by the manufacturer should be discarded.
Before sorting and cleaning, the fruit must first be harvested. At this point, the fruit is inspected for any signs of damage or disease. If any damaged fruit is found, it should be discarded as it will not be suitable for drying.
After harvesting, the fruit must then be sorted into batches of similar size and shape. This ensures that all pieces of fruit are evenly dried during the drying process. After sorting, all fruit must be cleaned using water and sometimes a mild detergent or sanitizer. This removes any dirt, dust, or other contaminants that could affect the taste or quality of the dried product.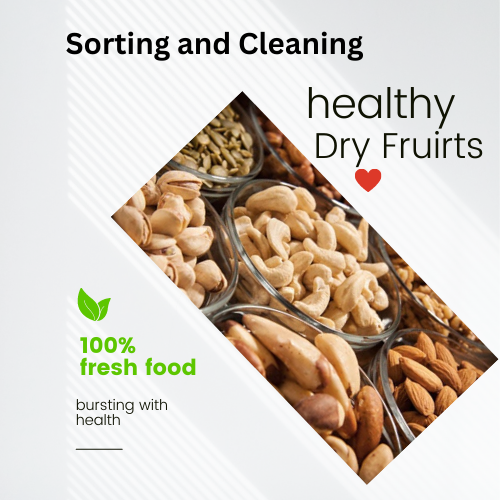 Pre-treatment is an essential step in the process of drying fruit, as it helps to ensure that the final product is safe to eat and retains its flavor, color, and texture. Pre-treatment can vary depending on the type of fruit being dried, but some of the most common steps include blanching, steaming, and treating with preservatives.
Blanching is a process where the fruit is briefly submerged in boiling water to remove any bacteria or contaminants. This is usually followed by cooling in cold water. This helps to preserve the flavor and color of the fruit.
Steaming is another pre-treatment option that is often used for fruits such as apricots and peaches. This process removes any residual soil and helps to make the fruit more pliable before it is dried.
Arrange pretreated fruits on drying servers in single layers, hole depression over. Sot at 140 degrees F( 60 °C) in an roaster or dehydrator. The length of time demanded to dry fruits will depend on the size of the pieces being dried, moisture and the quantum of air rotation in the dehydrator or roaster. Thinner slices and lower pieces will dry more snappily than larger, thicker pieces or whole fruits. Also, products will generally dry more snappily in convection ranges or electric dehydrators than in conventional ranges.
The final stage of dried fruit production is packaging and storage. After the drying process is completed, the dried fruit must be sealed into airtight containers and stored in a cool, dry place. Vacuum sealing is an excellent way to maintain the freshness and flavor of dried fruits. It also helps to prevent the infestation from pests.
Before packing, the dried fruits should be cooled completely to room temperature and any excess moisture should be removed. This will help to prevent clumping and molding during storage.
When packaging the dried fruit, it is important to include labels that clearly identify the product and include its weight, ingredients, best-by date, and any other relevant information. This helps customers make informed purchasing decisions.
Finally, once the dried fruit is packaged and sealed, it can be stored in a cool, dry place.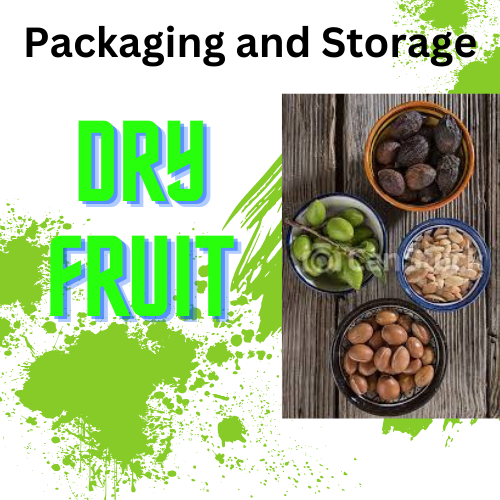 The secrets of dried fruit The secrets of dried fruit
dried fruits
dried fruits
dried fruits
dried fruits